---
By Lily van der Ham, Shannon Mels, Cai Yueqiu and Gretchen Conrad
Exchange with China
Fun and educational for all
In February 2019, a group of 14 Kandinsky students, aged 13-15, visited Shanghai. This was the first part of our second exchange with South Dongchang Middle School. What a delight to see our students adapt so rapidly to such a foreign culture. In May, our Chinese exchange partners and two teachers visited us in the Netherlands. The exchange was a huge success – fun and educational for all.
A whole new experience
by Shannon Mels (T2c)
This year I went on an exchange to China. This was a whole new experience for me, and I have learned a lot from it. The trip was to Shanghai, and we slept in host families. The children of these host families also came to the Netherlands.
Slippers
In China I slept with a really nice family. They had one daughter, named Amy, and she really tried to communicate with me, although her English was poor. Also the father and mother tried to make me feel as comfortable as possible during the entire week. There were some fun differences in the house, like they always wear slippers and keep their jackets on in the house.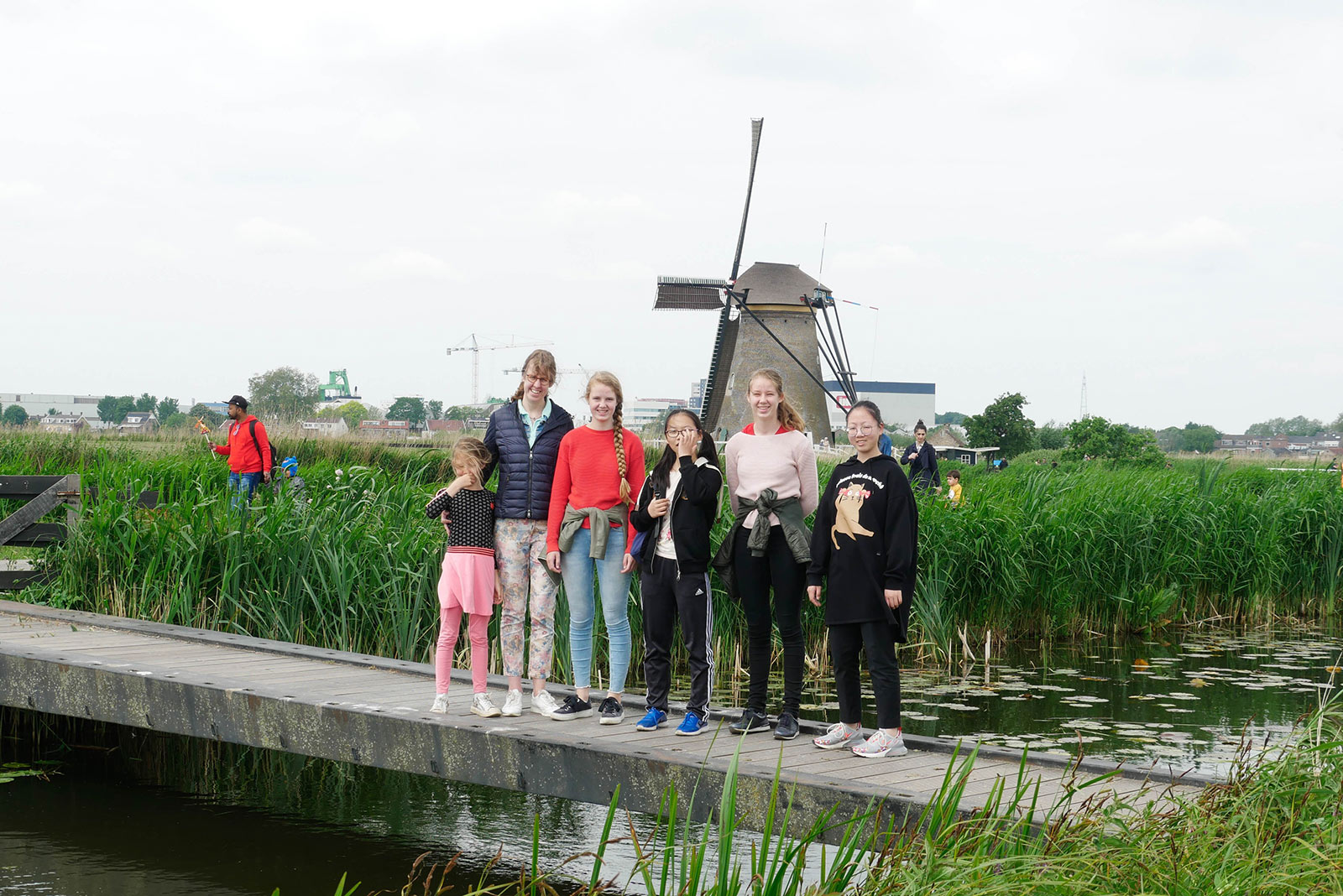 Stand up straight
We saw some really beautiful places in Shanghai. With school we went to a Chinese garden, with those typical Chinese buildings. The guide showed us some interesting museums and we went to some shopping places. Of course we also went to the viewpoint from where we could see the TV-tower very well. We also had the chance to see how a normal school day is in China. It is quite different from the Netherlands, for example they have to stand up straight when they give an answer, they walk with the entire class in a neat row to their next class and they have fixed places during the breaks. The host family also took me to some nice places. Like special Chinese restaurants, a Chinese photoshoot and a place where there was a lot of fun kinds of food. For example extremely cold sweets that smoked when you ate them.
Beautiful experience
Amy and another Chinese child named Briana also stayed in our house a few weeks later. We had a lot of fun and tried to show them some special places in the Netherlands. It was also funny to see how they always communicated with each other before they dared to take a decision. We tried to learn each other's language a bit and had a lot of fun. Altogether it was a beautiful experience that was a lot of fun.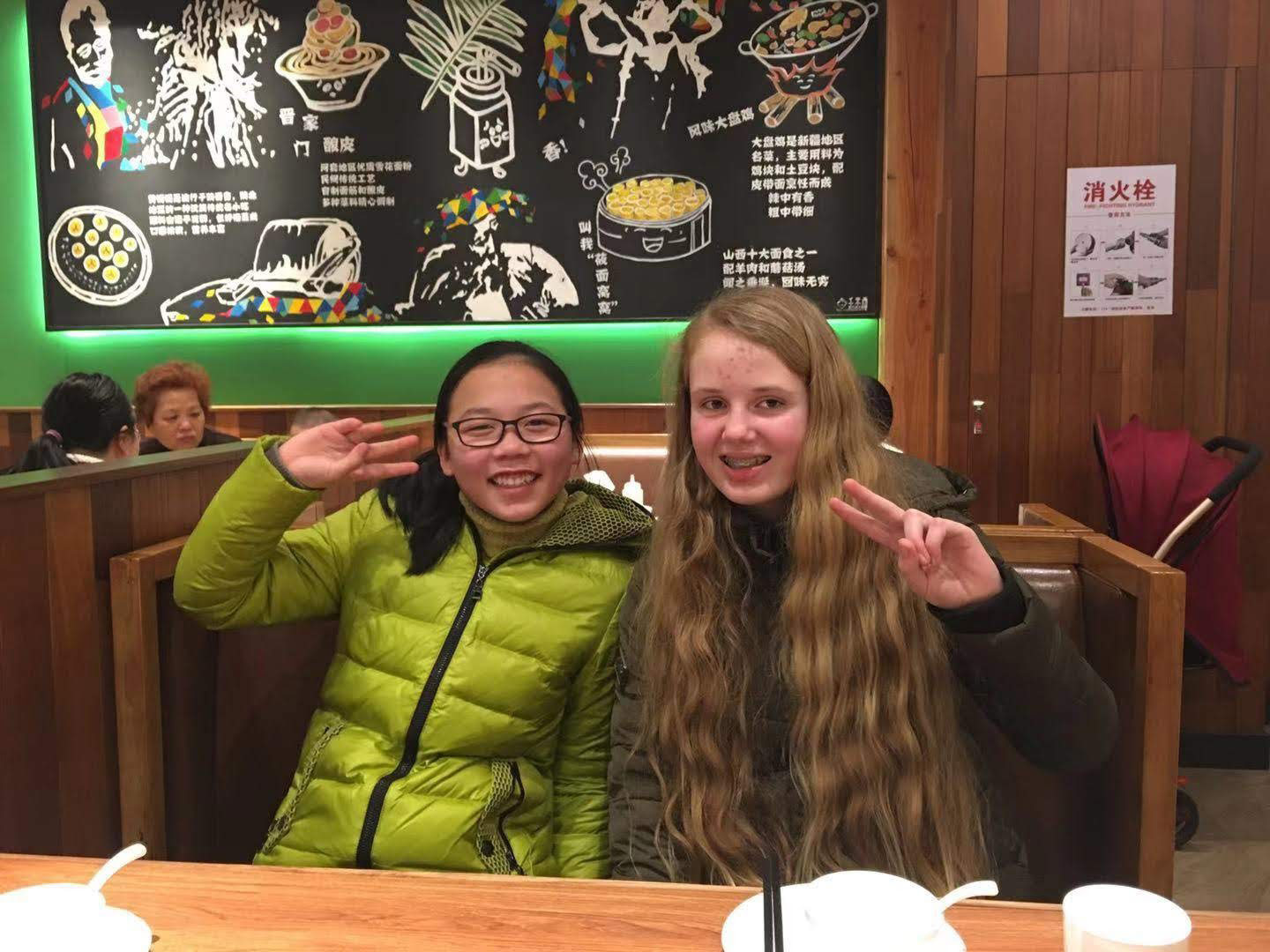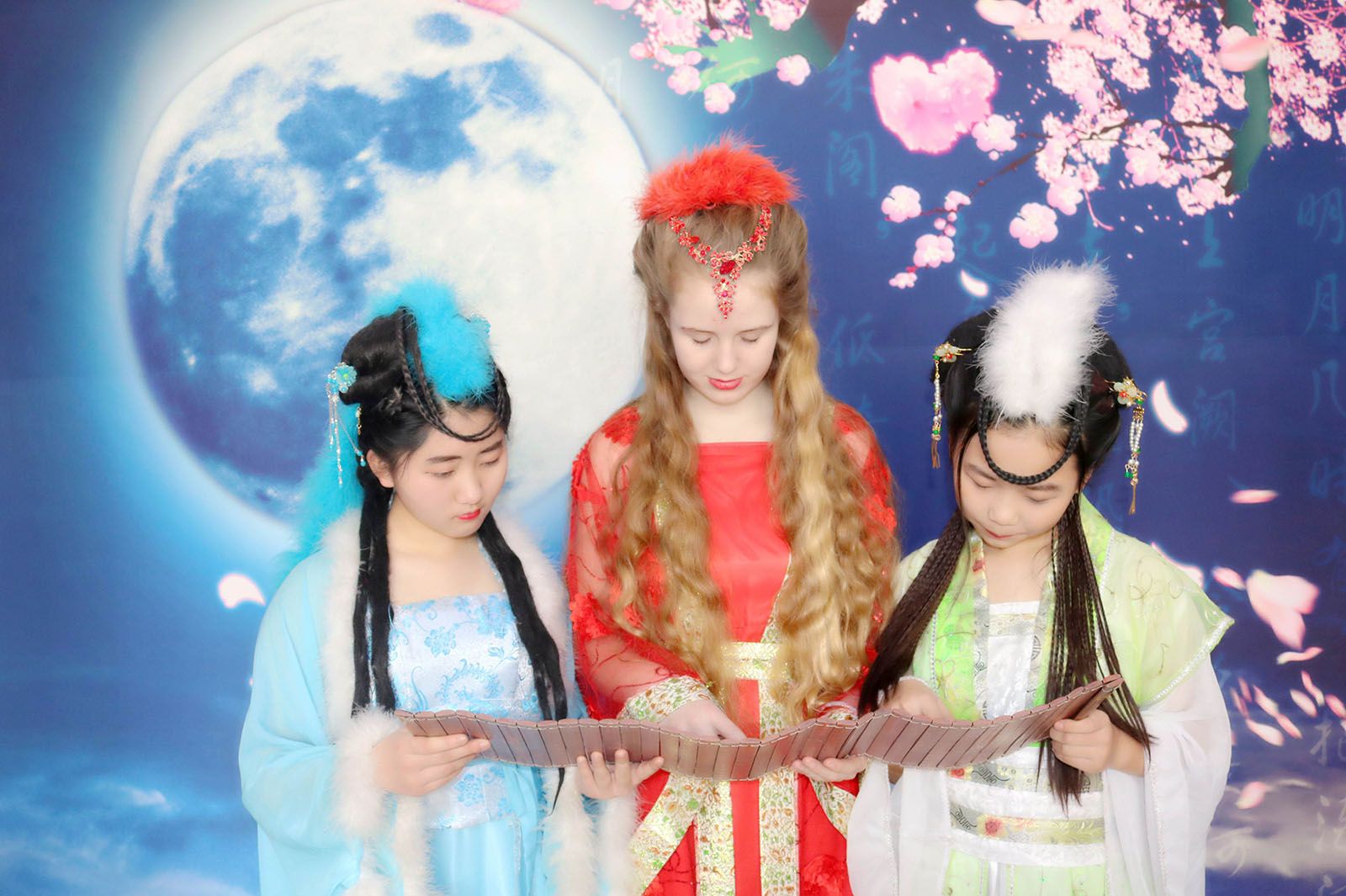 "For me being able to go to China was a wonderful experience and I would definitely recommend people to go there if you have the chance"



- Lily van der Ham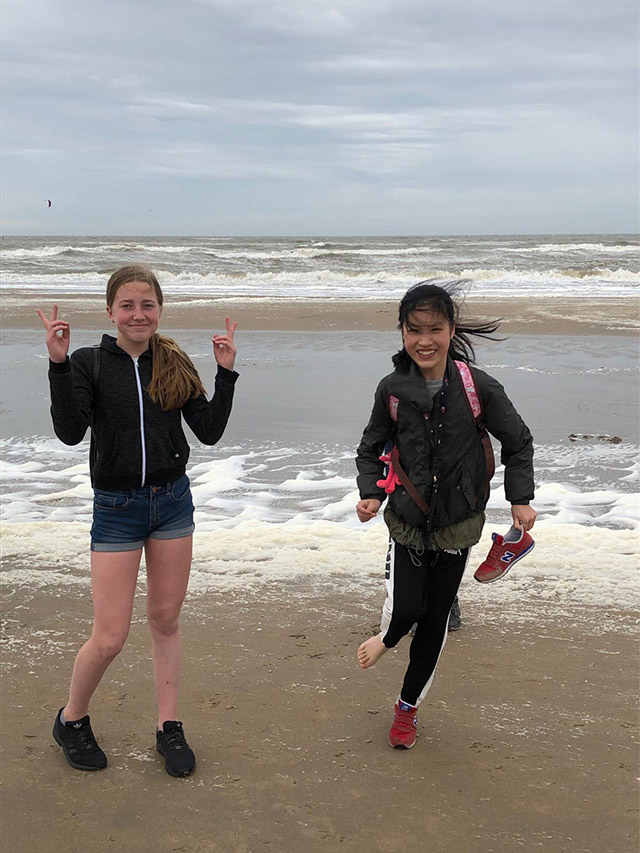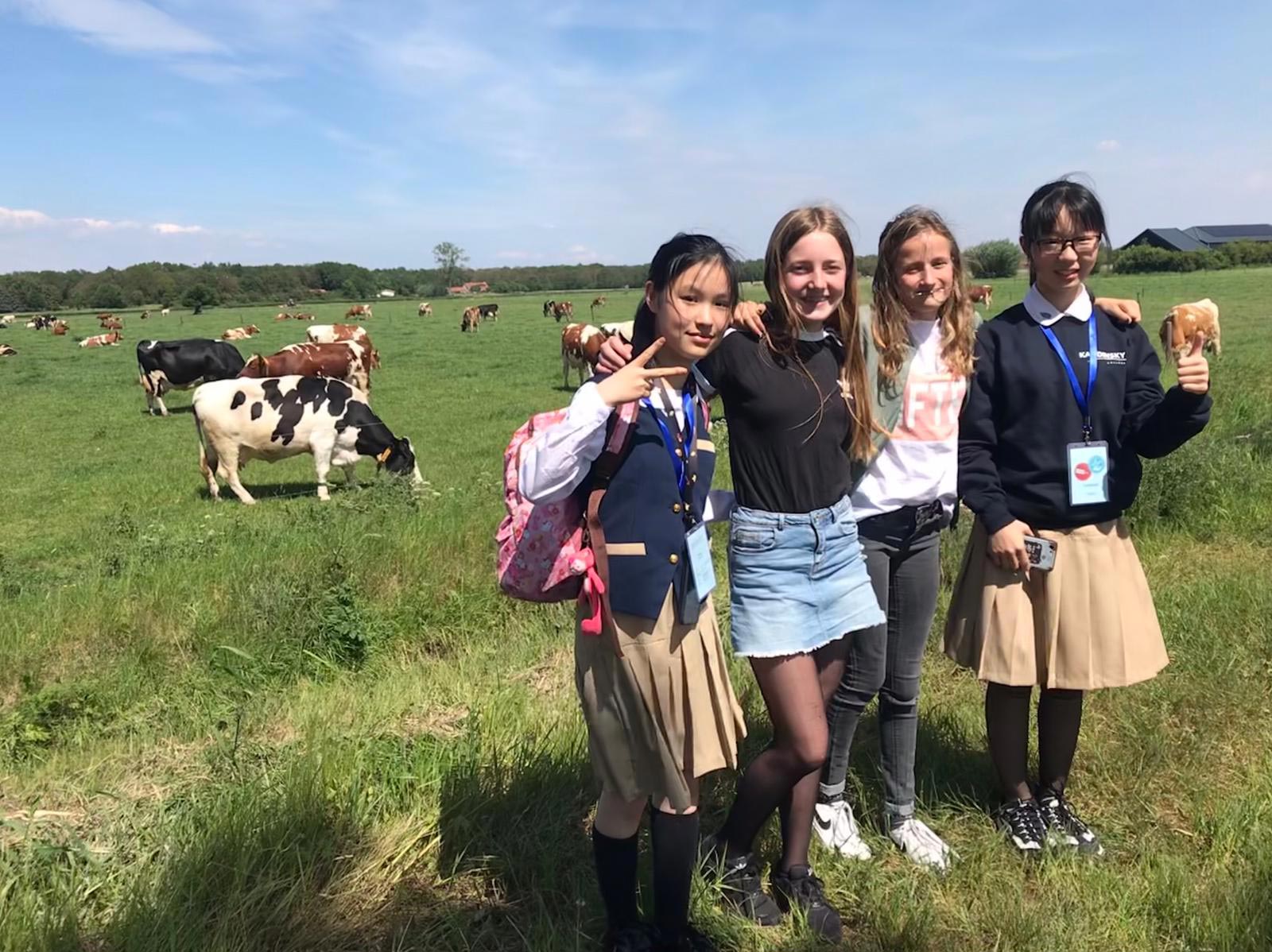 An opportunity to show off our country with pride
by Lily van der Ham (T2a)
When my parents told me that I was allowed to take part in the exchange with Shanghai I was so tremendously happy! This would be a life changing experience for me, because I had never been to China before. However I do like travelling, because when you travel you get to learn so much about different cultures. Therefore this would be my opportunity to get to know more about China.
When me and my classmates arrived in China we already spotted several differences, it was way busier and there were dozens of shopping malls. But the thing that was most on our minds was going to sleep, because the time difference is huge, about 6-7 hours! The days after we visited a lot of China's most beautiful sights like Suzhou and the China Art Museum, we also did some traditional Chinese painting.
Cycling at De Hoge Veluwe
A few months after I went to China, the Chinese exchange students came to the Netherlands. Me and my classmates also showed the Chinese kids what life in the Netherlands is like. We showed them this by going to the beach, cycling at De Hoge Veluwe and of course, everyone who comes here wants to see Amsterdam. So we also took the Chinese students to our capital.
For me being able to go to China was a wonderful experience and I would definitely recommend people to go there if you have the chance. But also showing foreigners our own country is one of the best things I have ever done. It's an opportunity to guide other people through our country and show it off with pride.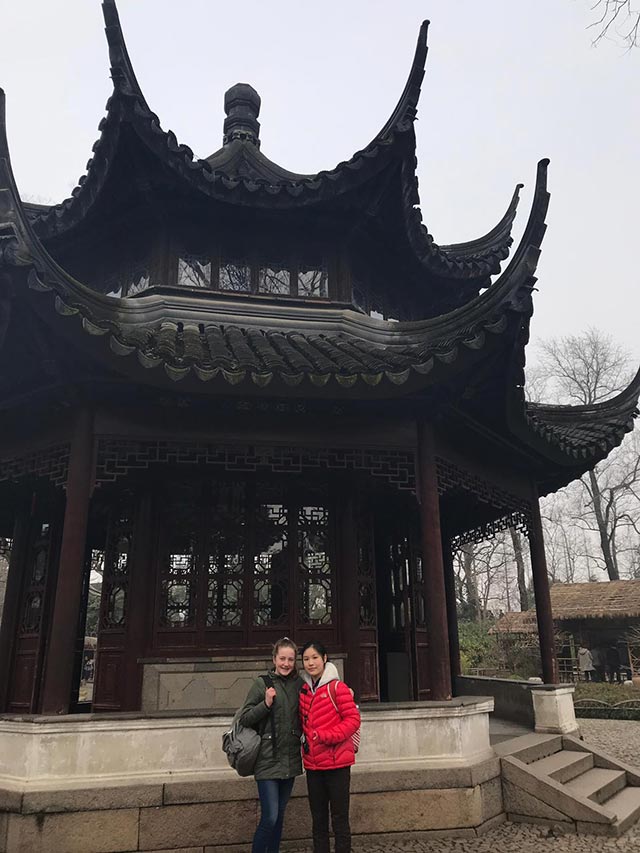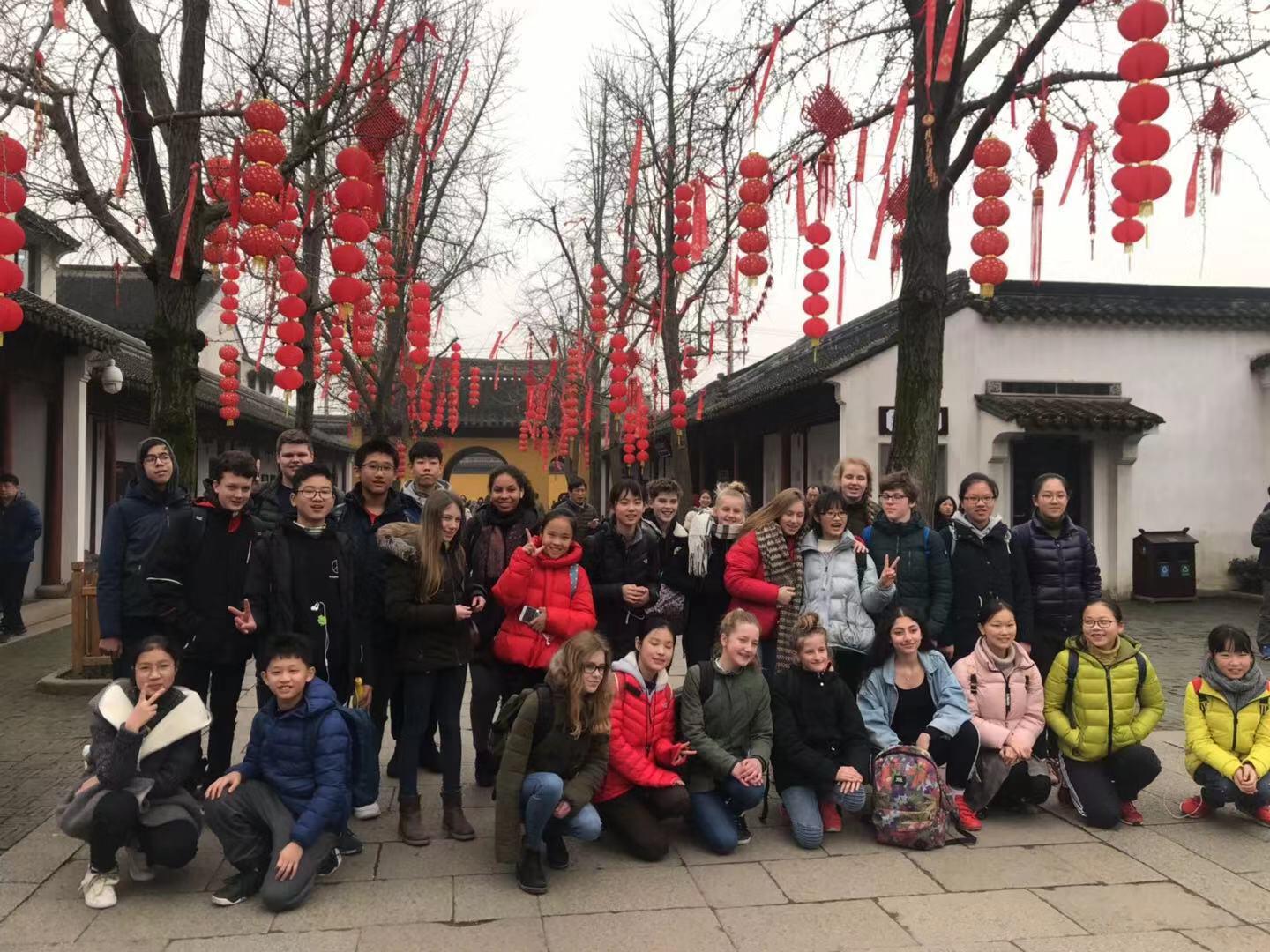 This exchange trip opened my eyes
by Cai Yueqiu (from China, class 2)
From May 24th to May 31st, I joined the exchange programme to the Netherlands (Holland) with our school team. During this seven days' exchange, I have learnt a lot.
Much bigger students
We studied in the school with Dutch students there, I found that the system of the school is totally different with our school in Shanghai. The students over there have to change classrooms every break and they have to bring lunch to school by themselves. There classes are interesting too. They have more discussions in class, students solve questions in groups instead of answering alone. The students are also much bigger than ours.
A different life
The life there is different from ours, too. In spring, the dusk comes very late. The sun gets down at nearly 10pm. But in winter the night comes very early, so they have to turn the lights on almost whole day. Because of the day time is very long, so they have more time to play in spring and it's really interesting to try this kind of amazing experience. The life isn't so quickly, actually.
Amsterdam
I think the capital of Netherland —Amsterdam— is busy, but the other cities are not so busy. The views there are really pleasant and you can see people cycling almost everywhere. It is really amusing.
Their food is delicious, the sausages there are pretty nice, the Dutch biscuits are nice too. By the way, they really love plants. There are flowers, trees and grass everywhere.
All in all, this exchange trip opened my eyes and let me learn a lot about the western countries and the world outside of China. The Netherlands are really a wonderful country. Although it is small, it is colorful. It is different from China but also similar in some way. I love this country so much after this perfect exchange trip.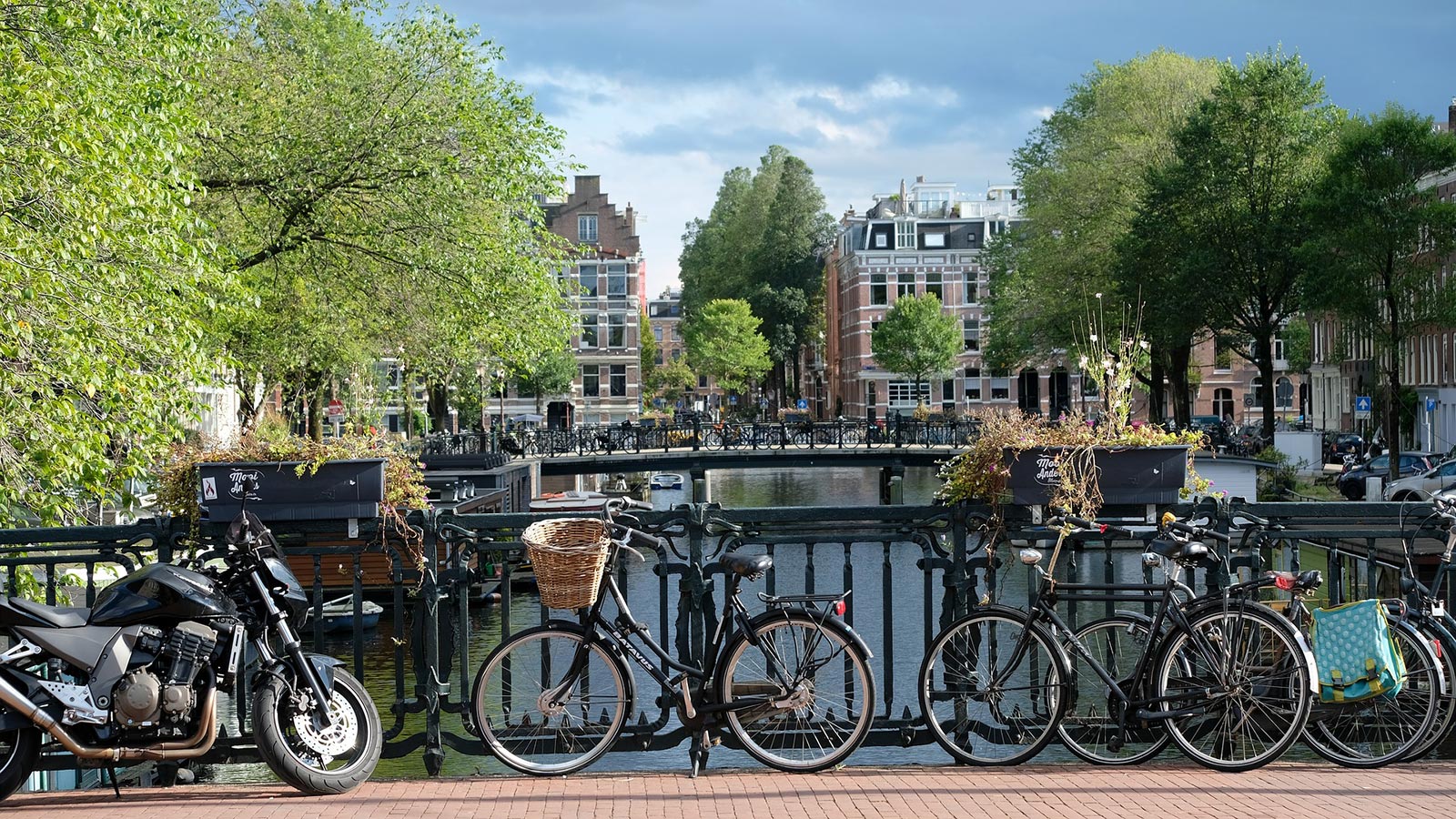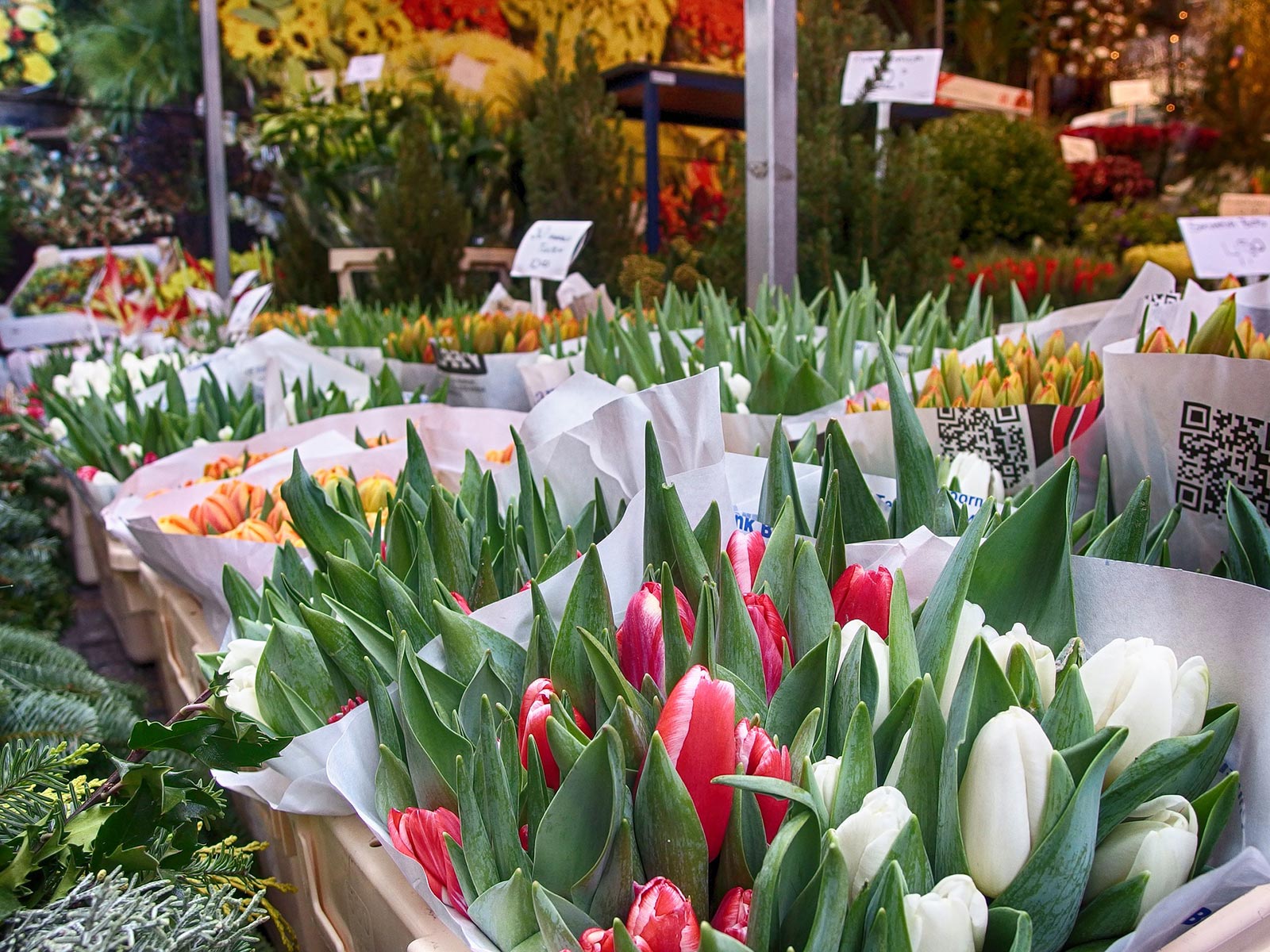 Vond je dit een interessant artikel?
Deel het via: